Presentation plate of the system
---
Embodiment DESIGN CLICK (with design switch)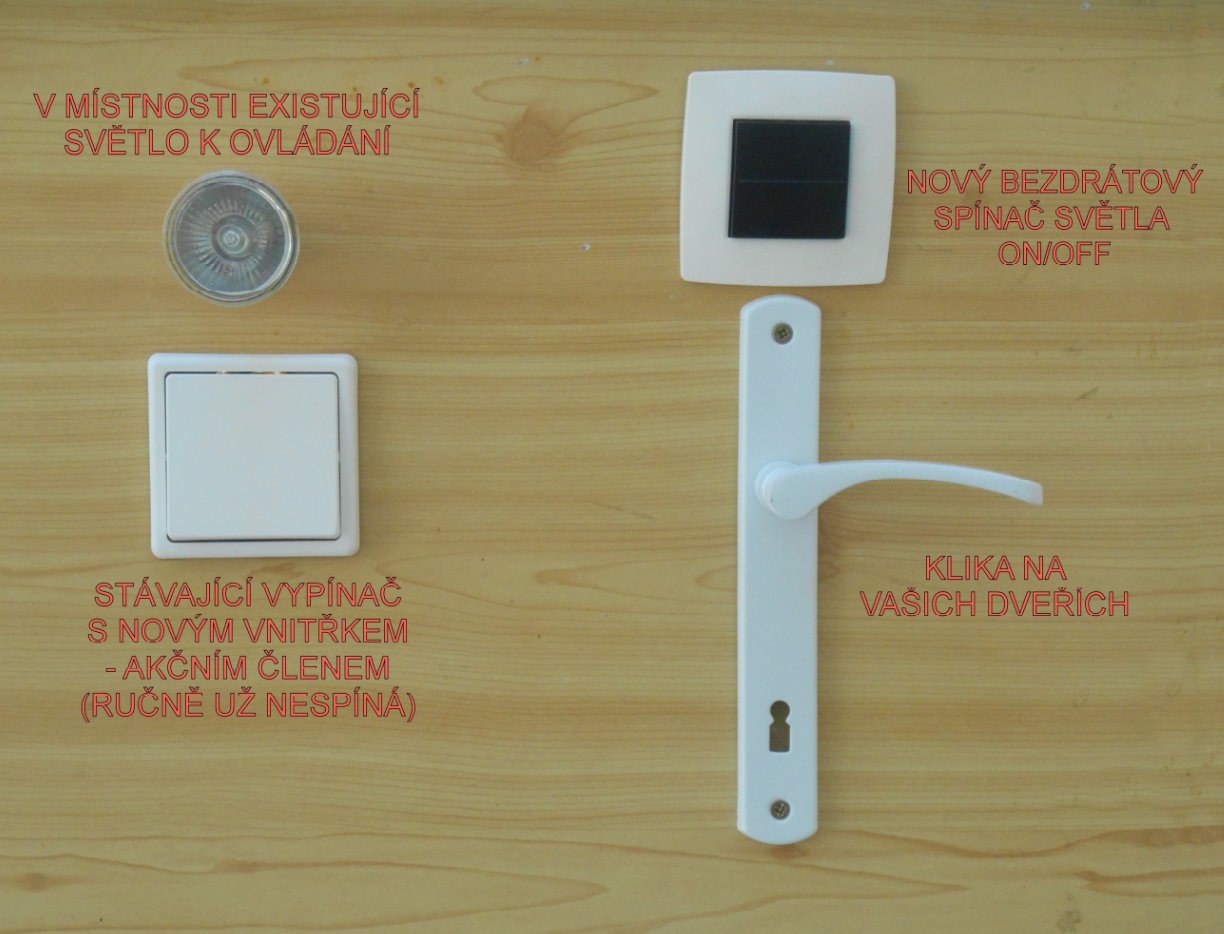 Embodiment STANDARD CLICK (with common design switch)
Actor is in the light
Most appropriate for fastening the switch on the door is both-sided glue tape. But can be screwed (most secure) on or glued on directly.

At door handles without backplates the placement of the remote control switch is possible very close over the door handle and so most ergonomic.

Remark: real switch has no graphic indication ON/OFF
Design click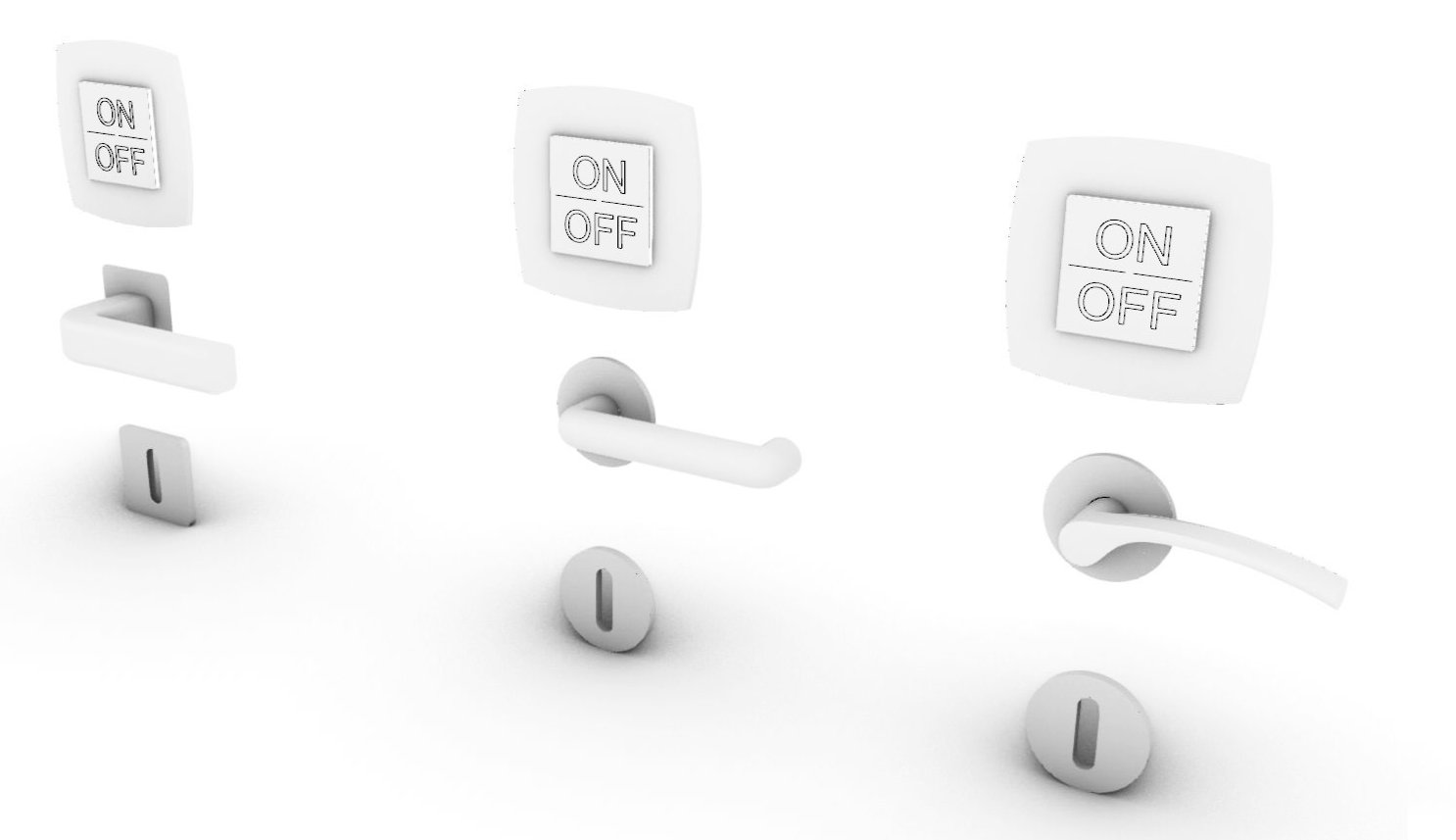 Standard click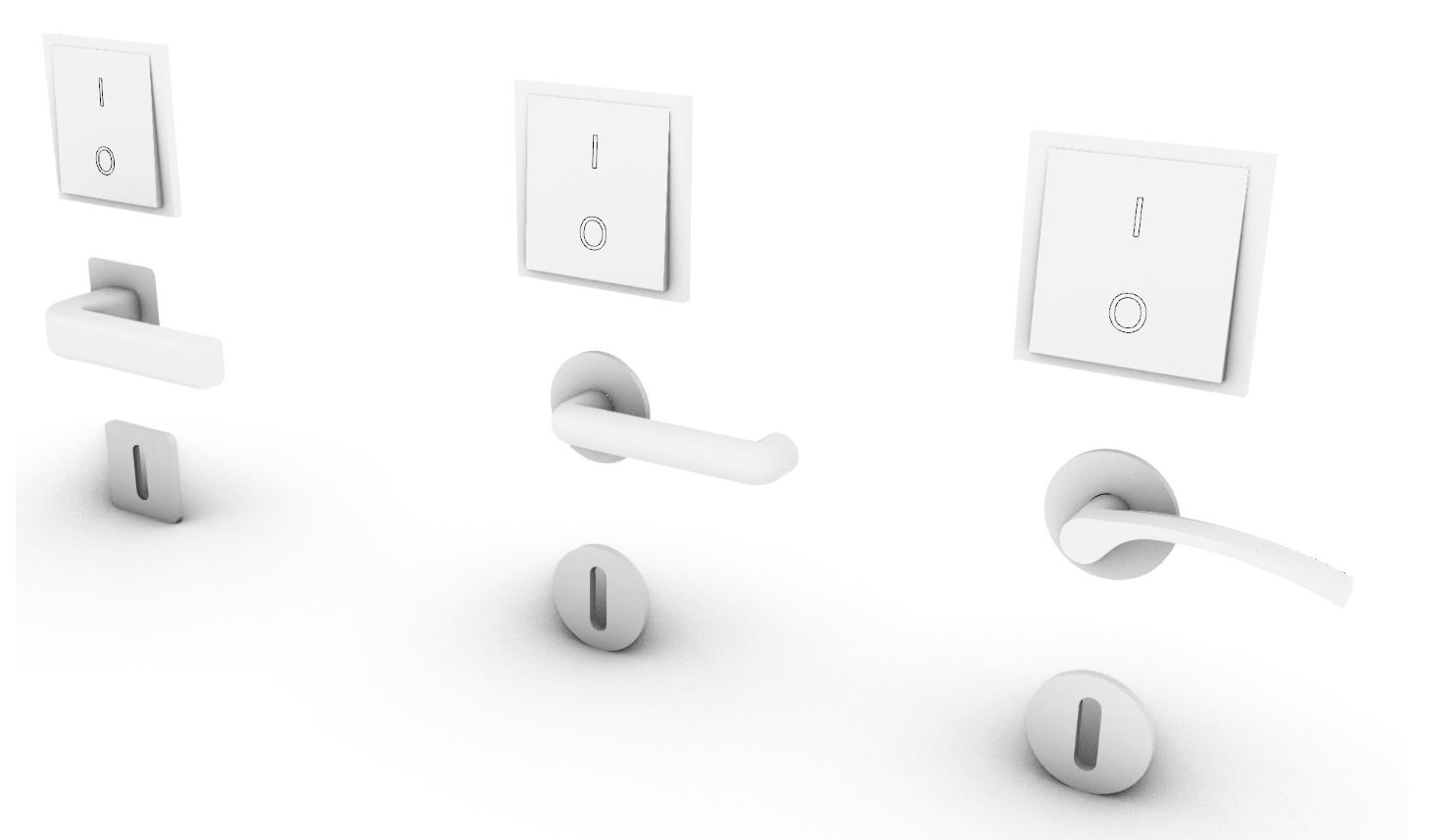 Tips for use
when your guests visit WC, they do not need to look for a switch
extremely appropriate for easy orientation by visiting the toilet in the nigth at the dark
Tips for use
for darker parts of the house
when it is appropriate to replace a piece of furniture so that the access to the switch is blocked
far from the door, behind the corner of the entrance
Prices
Variant STANDARD CLICK
One-channel reliable actor but with more voluminous body, so it can not be inserted in shallow wall box (in such case it has to be mounted to the light), flat one-piece rocker switch with soft touchdown by switching. Only in white colour.​​​​​​​
Electronics and Plastics - Germany

cena: 105 EUR
Variant DESIGN CLICK
Powerfull actor with slim body (it could manage also other function in a smart household), design frame with design rocker switch. In basic embodiment the rocker switch can be black.​​​​​​​ Possibility of more luxurious embodiments of the frame and rocker switch (metall, antracite, bronze, bamboo) for surcharge.​​​​​​​
​​​​​​​Electronics – USA, Plastics - Belgium

cena: 155 EUR
Technical data
Range 150 m
Batteries in the remote switch last up to 10 years.
Easy mounting of the actor to the wires in the wall box instead of existing rocker or can be mounted right inside of the light body – manual enclosed.
Only for internal use.
Easy tuning between actor and remote switch. Everything can be done according to the manual, you can manage it also without a professional (but recommended).
Showrooms
JBM Pub – Grohova 17, Brno – from 16,00

At the company seat - Wurmova 16, Brno - 10-16,00 – after appointment